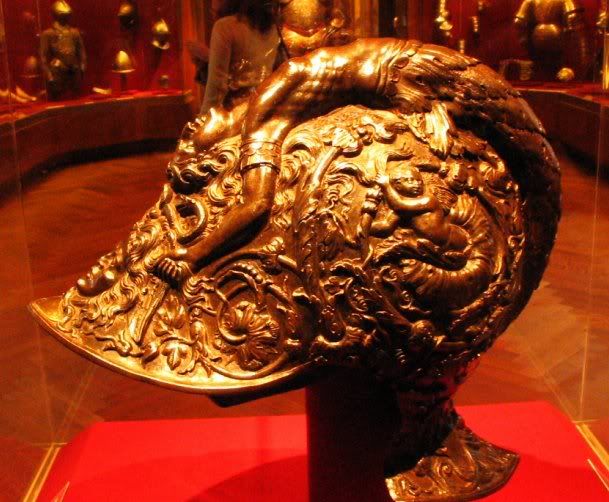 The day that S and I went to the Met and ended up seeing the exhibit that I posted about earlier this week here, we had a goal of seeing anything but paintings there since we both have been to the Met more times than we can remember and wanted to spend time appreciating art of the non-painting variety.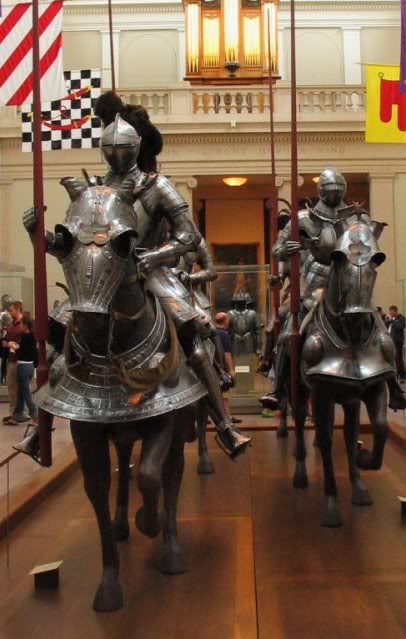 Coming.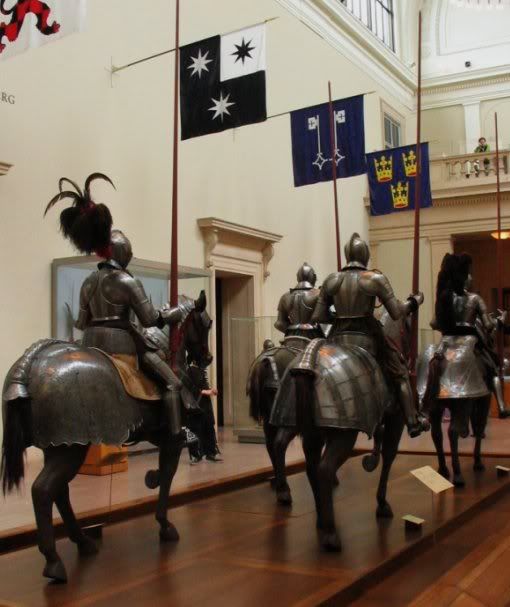 Going.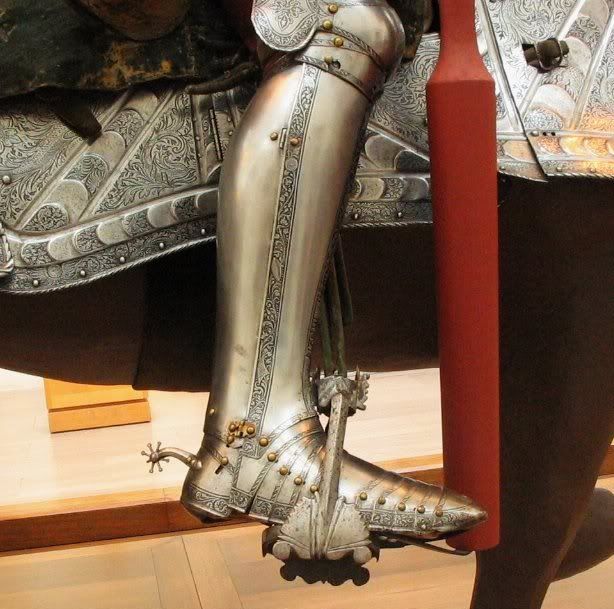 Detail.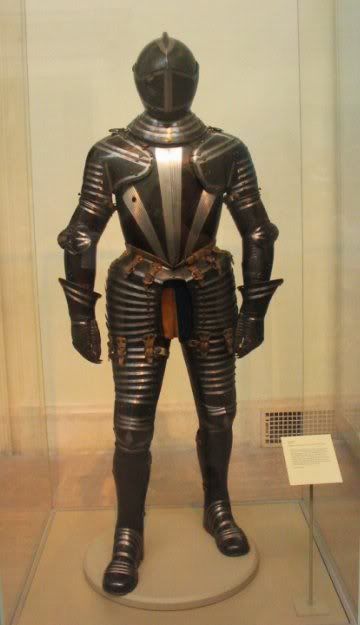 Hi! Look at me! I have armor on which protects me, yet I have cloth (leather?) where it counts.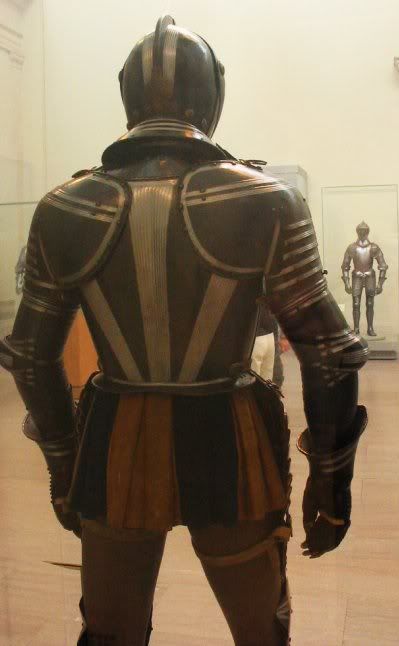 And clearly, I don't think I will be speared from behind either.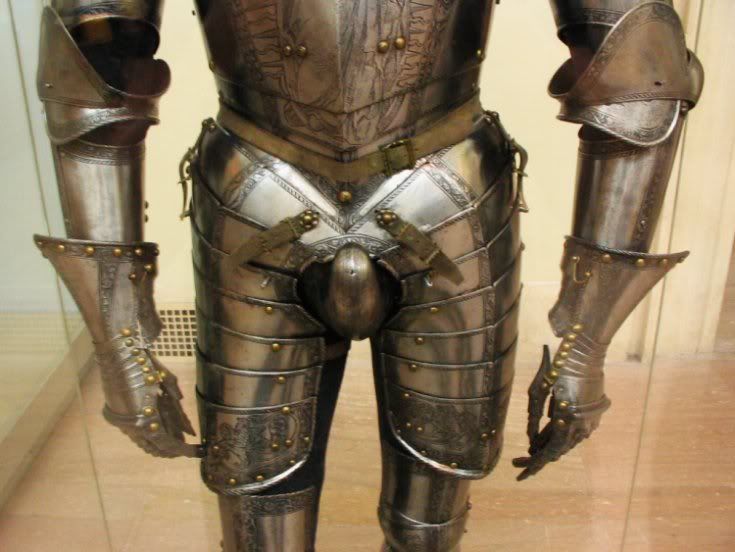 This guy? His package is super protected.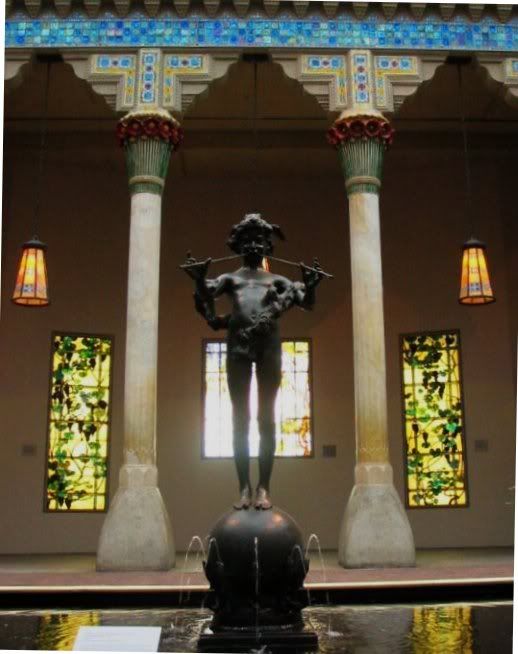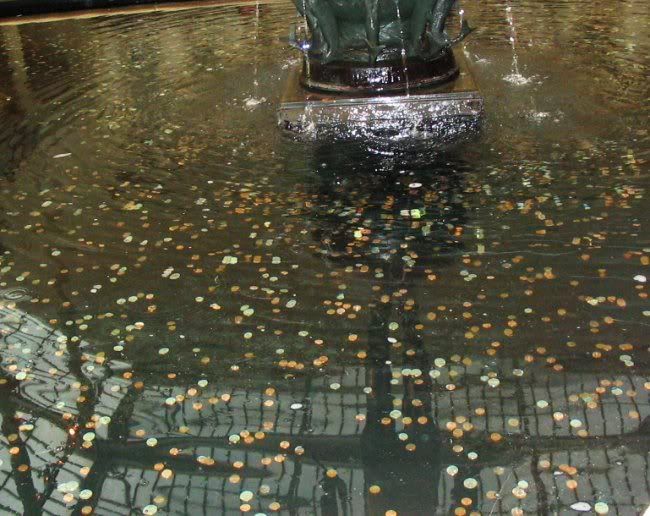 Aside from showing the reflection of my legs, I had to take this photo since it was amusing to notice that people were not only throwing pennies in the fountain but also nickels, dimes and quarters. Wishing well inflation? Have the prices of wishes increased? ;)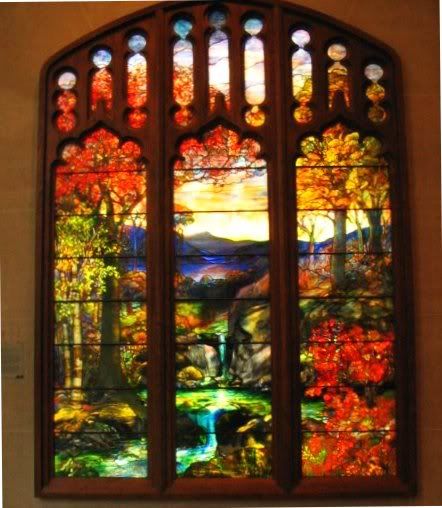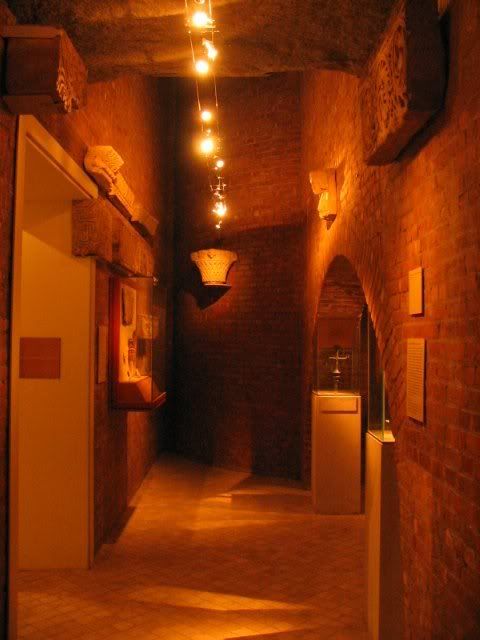 I love the exhibits in the little archways. Rather, I love the archways.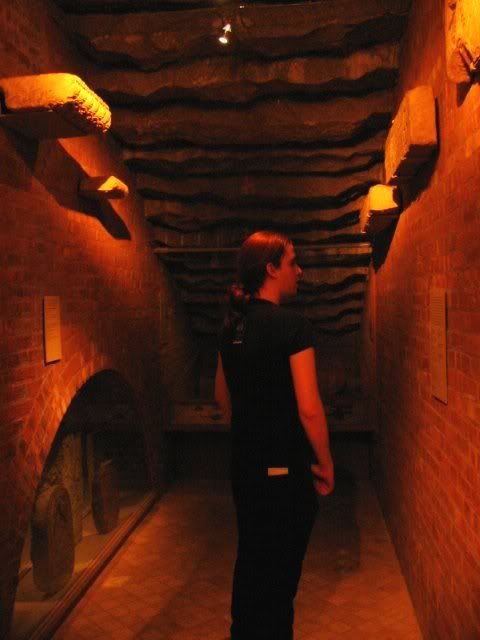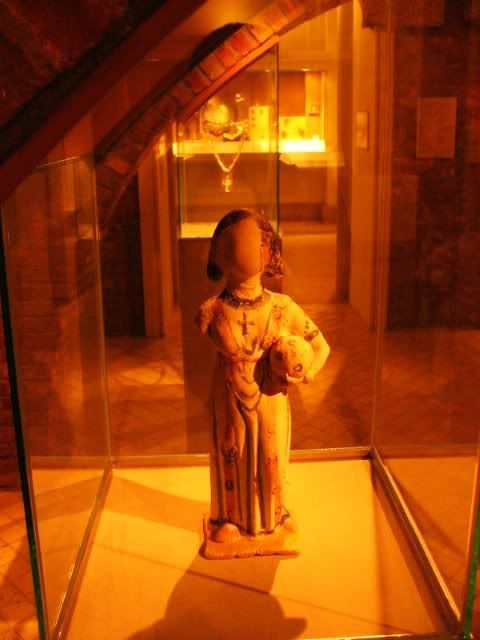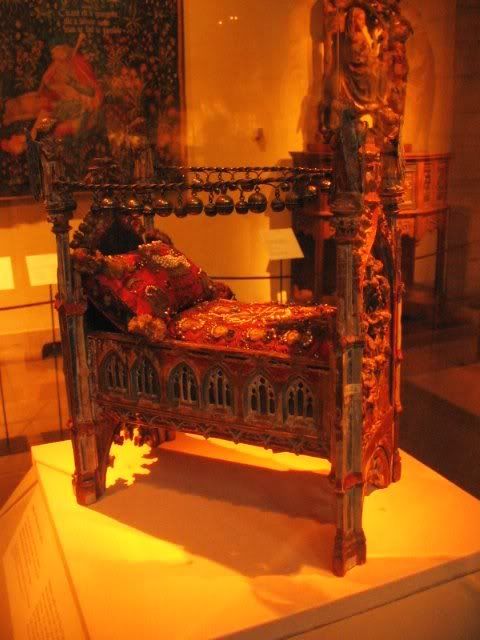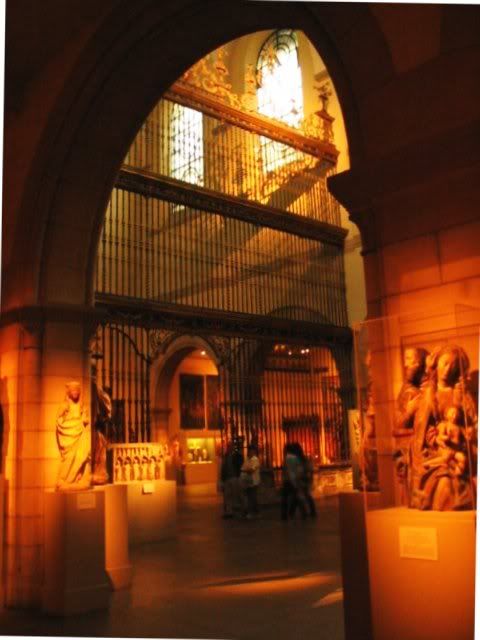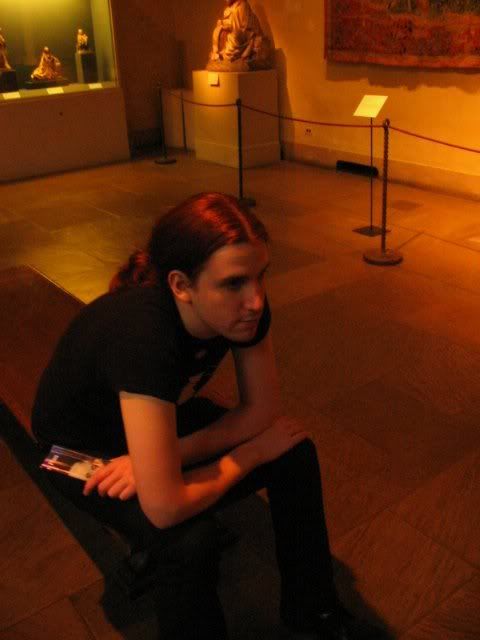 Resting.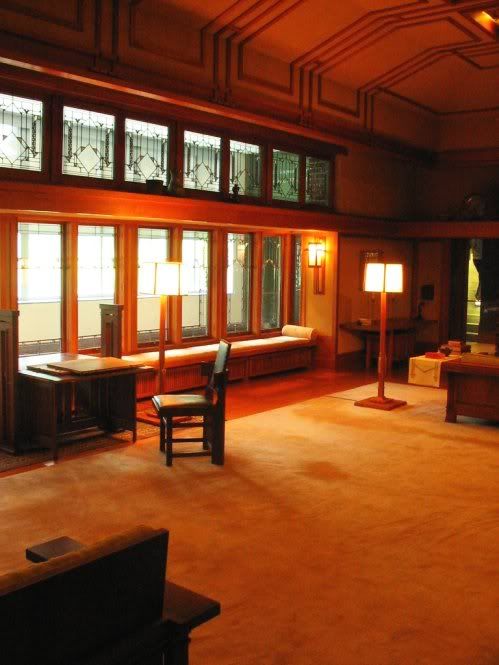 Frank Lloyd Wright room.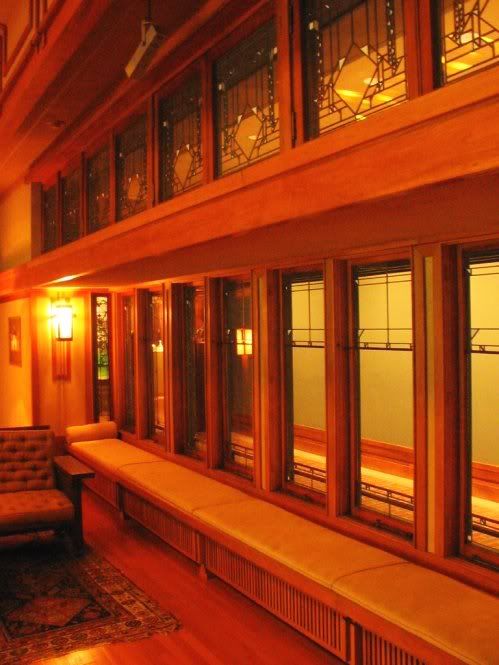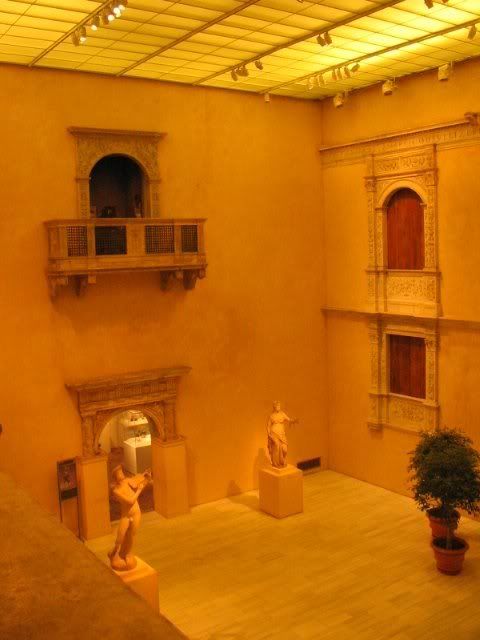 I love this room.

-----

This next batch are all musical instruments. The musical instrument section is always very empty and serene and full of surprises. There are so many musical instruments in the world which are gorgeous.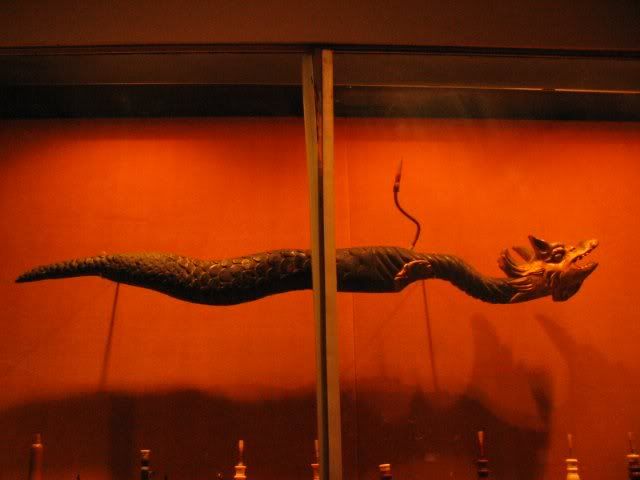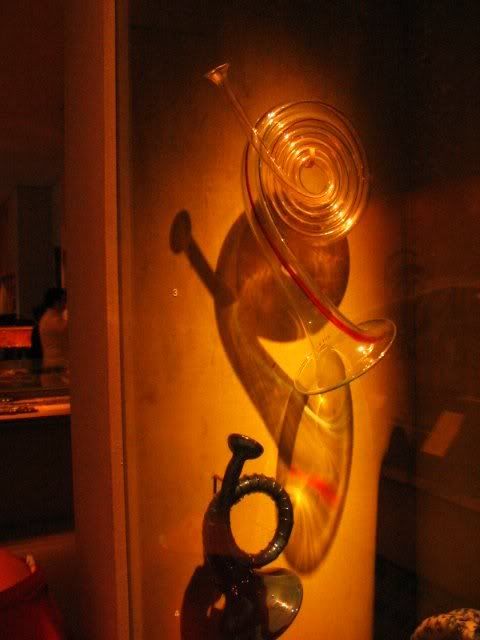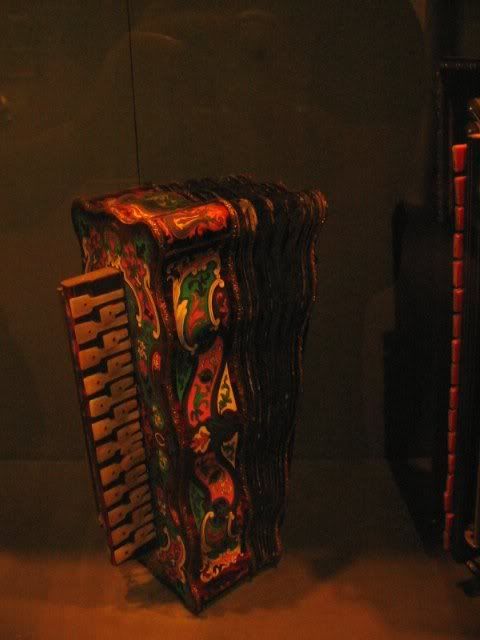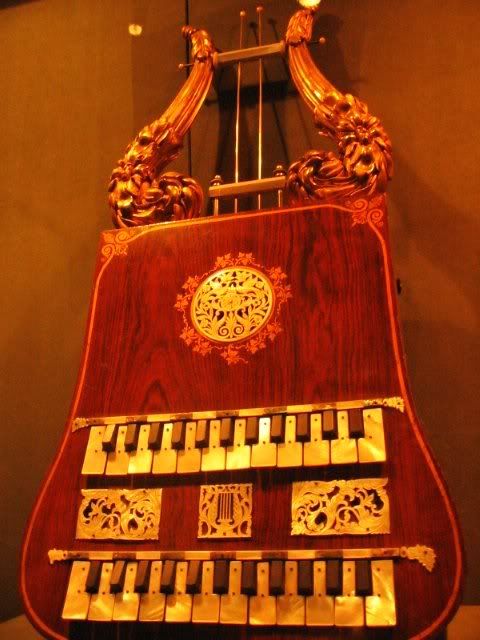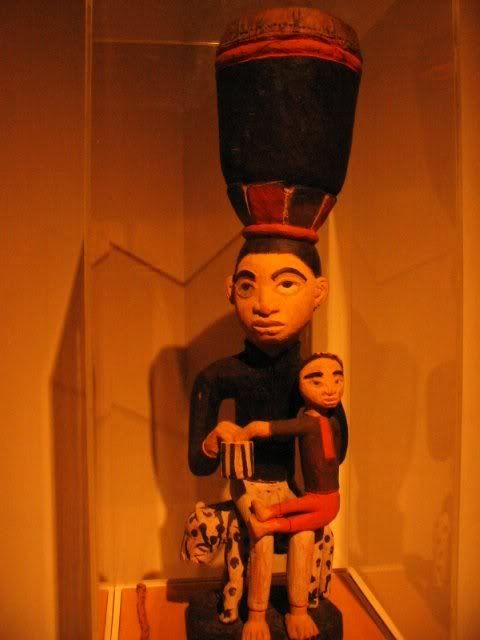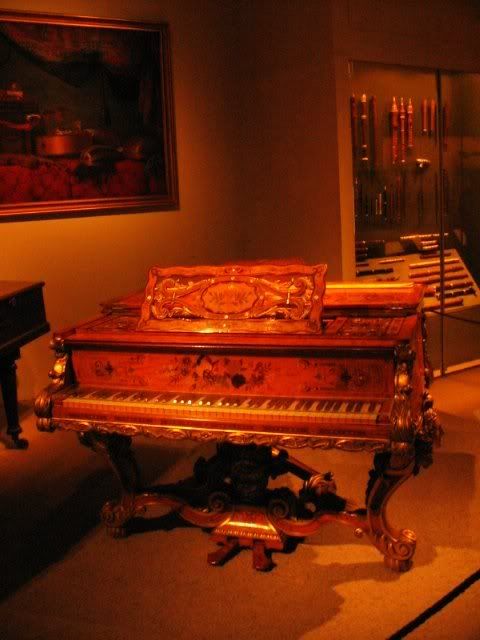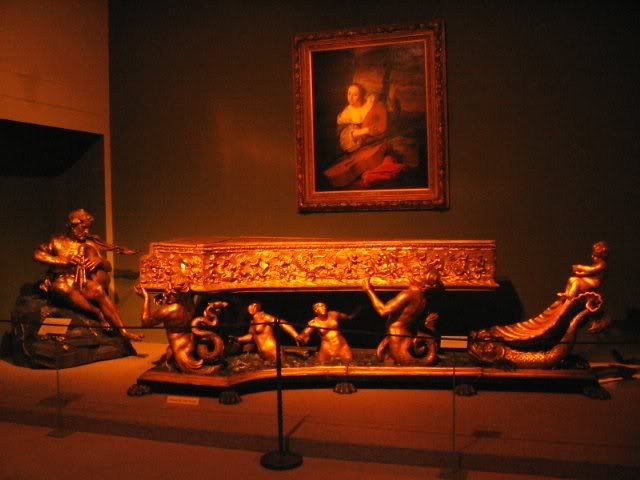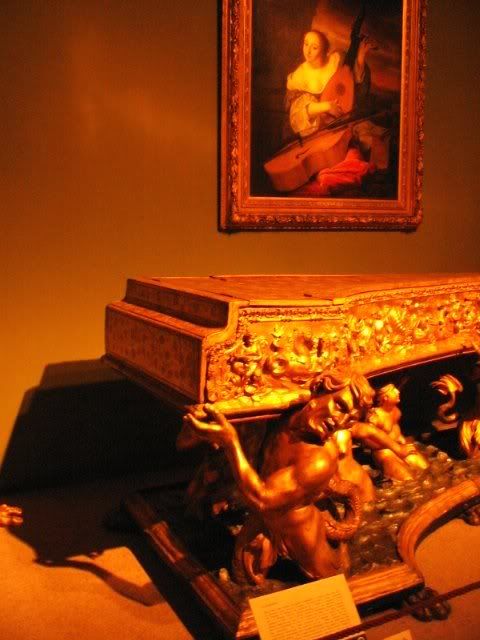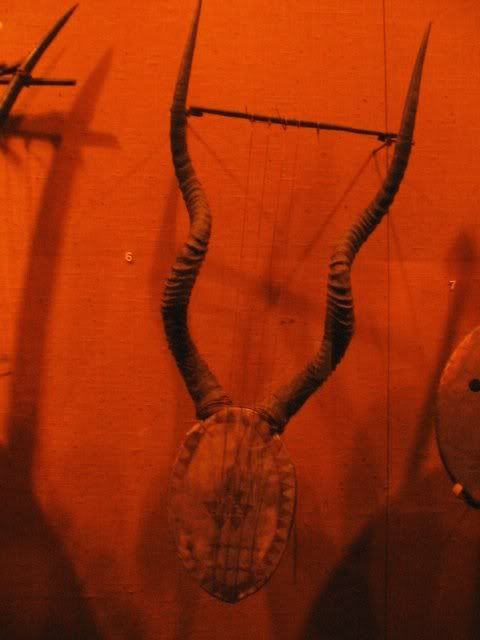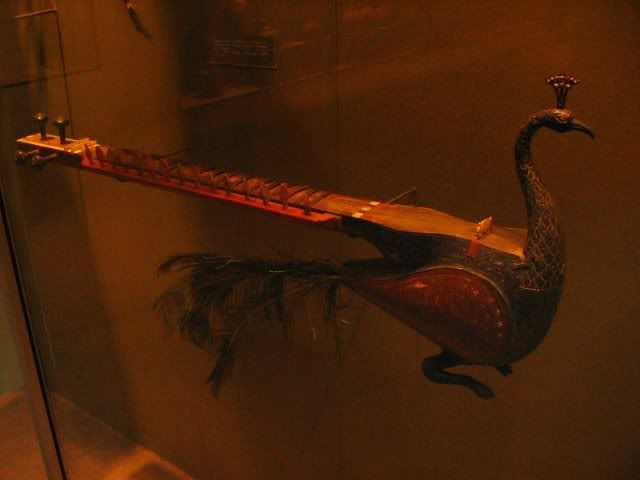 I stared at this one for a long time. It's spectacular.

---------------

After a brief rest on the outside steps of the Met, we strolled along trying to figure out where to go next and came upon the one, the only...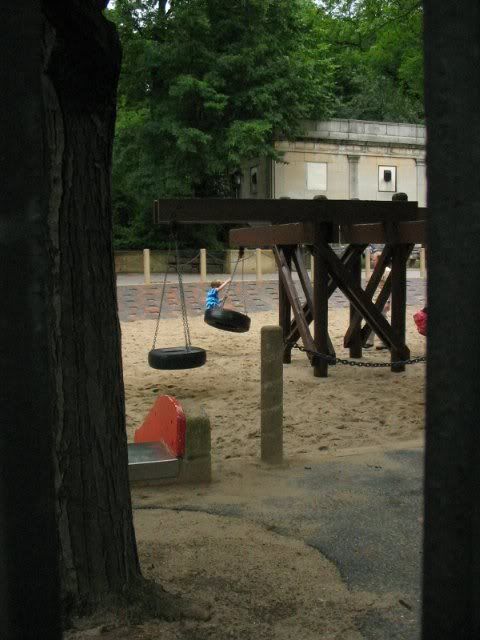 Apparently, tire swings are 'ancient'. Actually, the park was very cool. There was a chain bridge, a strange tiny pyramid structure that you could climb through, an obelisk looking thing surrounded by sand.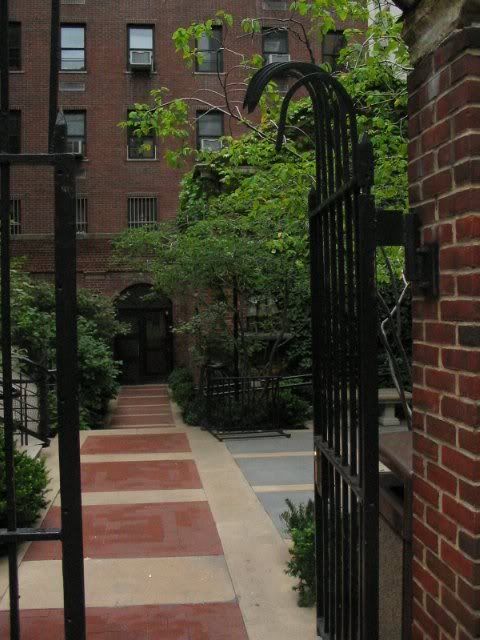 A gate leading to a very lush, hidden courtyard.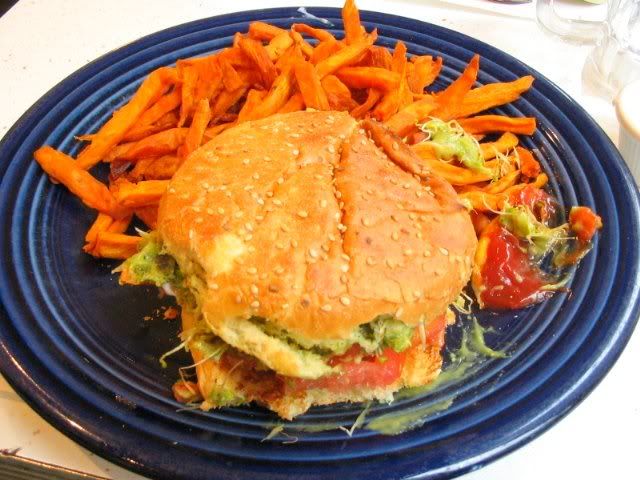 A veggie burger with sweet potato fries was consumed while pondering our plans for the night.

------

We ended up at Film Forum where we consumed a LOT of coffee and saw
13 Tzameti a film directed and written by Géla Babluani, a eastern european director (Georgian) starring his brother George who was just impossibly hot (and I mean HOT).

Filmed in France and in French, it was a beautiful film to watch in regards to style. The actual content was very tense and very well done (I will not give away spoilers and I recommend not reading too much about it if you plan on seeing it). I am sad that Géla has apparently already sold this to Hollywood who will be remaking it by 2008. I don't really understand why. I can see it selling well as a remake but this film stands on its own very well and I don't see why it needs to be 'americanized' for people to appreciate it (ok, that was loaded, I do. I just don't agree with it.)

-------

Having a tremendous amount of energy still despite all the walking around the Met earlier and our hilarious 20 block journey to get food, we decided to just walk around aimlessly which is something I have missed doing immensely so much fun was had.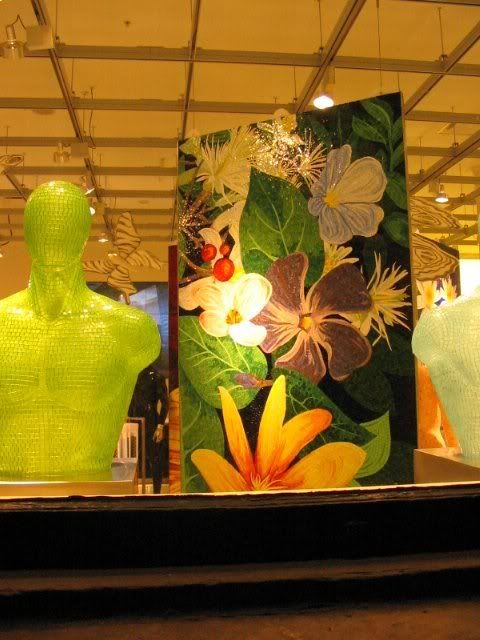 A very brightly lit mosaic design store.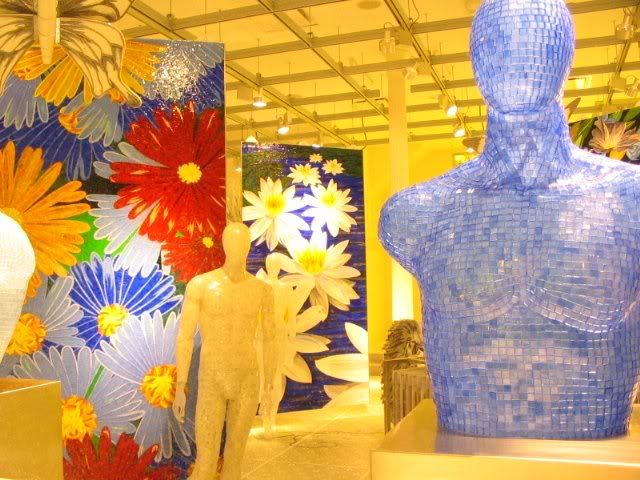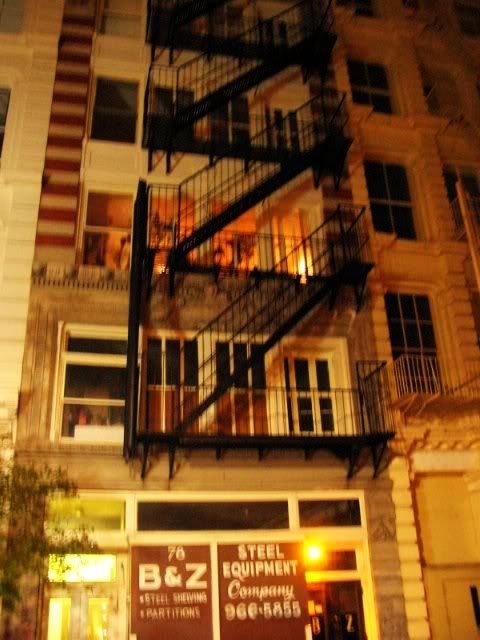 I love fire escapes.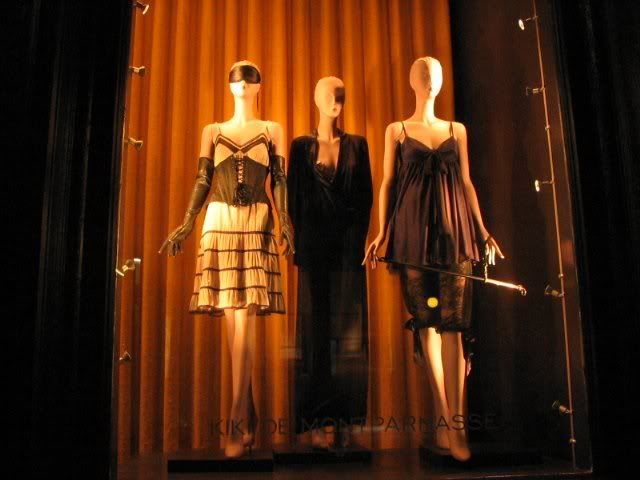 Greenhouse Studio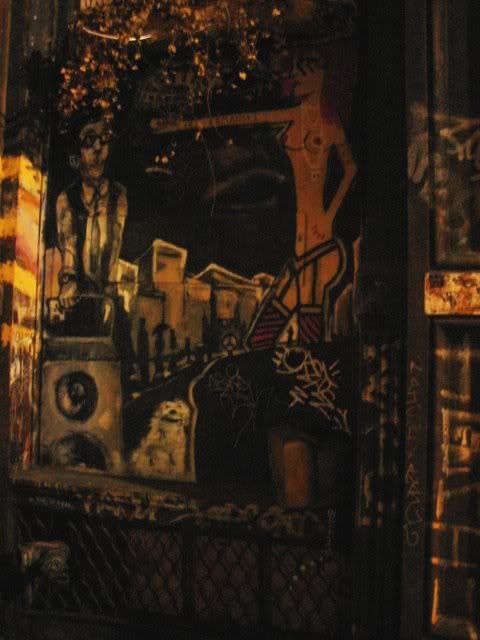 Somehow we ended up walking all the way over to St. Marks.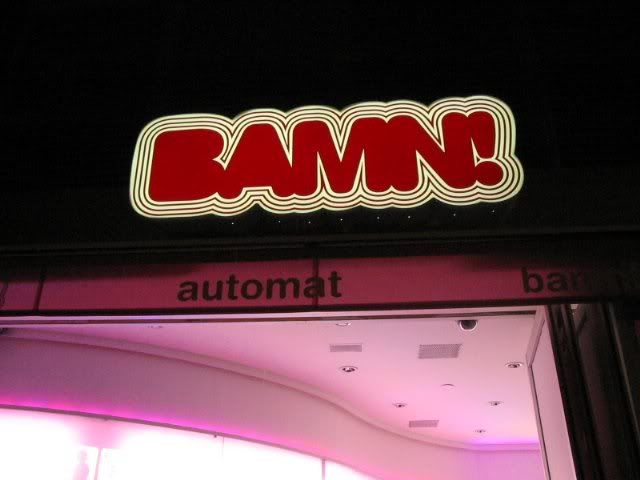 A new automat that just opened on St. Marks (don't get me started on how different St. Marks is these days). Here is their eyesore of a site.

I have very vivid memories of my father taking me to Horn & Hardart's original automat near 42nd street (I think that was where it was) when I was very young. I loved it. This seems to be on a similar vein but with no eat-in dining and plastic utensils of course. I wonder how it will do.

Here are some fun reviews and photos.

Opening night photos here as well as a run down of the food there (with photos!!).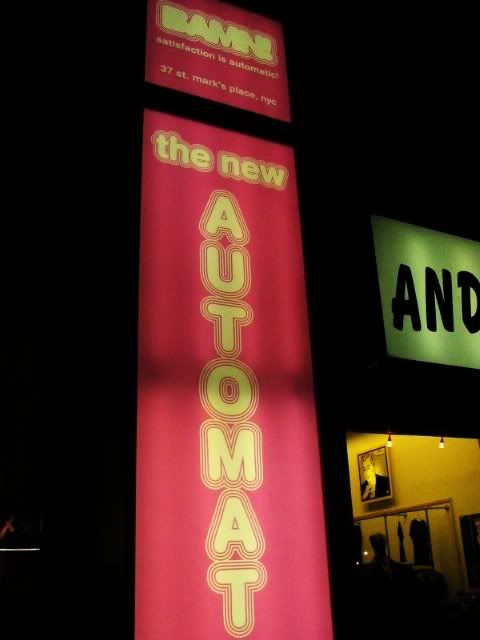 It wasn't open yet which is why no one was standing there and the sign saying Tuesday 6am (for yesterday) was up.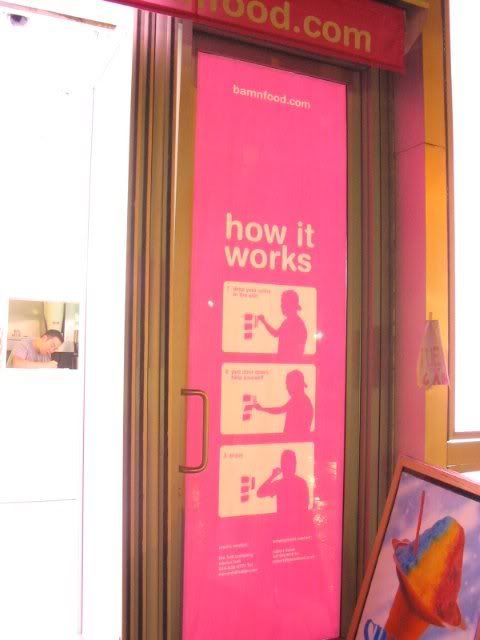 Yes, the last picture in the series of How it Works does really look like the guy is cleaning his ears.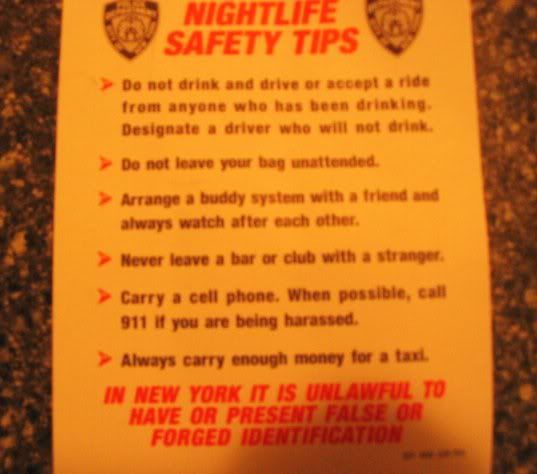 There were tons of police officers standing around handing these out. Fun.


The End.