The S and I decided to stick close to our apartment on Saturday and decided to go check out a museum we had both never been to and a part of Central Park near us that we had never been to either , The Conservatory Garden. Both were only 10 minutes from our apartment and I think we were both in disbelief that we had never checked either out after seeing them, especially that part of the park which was serene and very beautiful.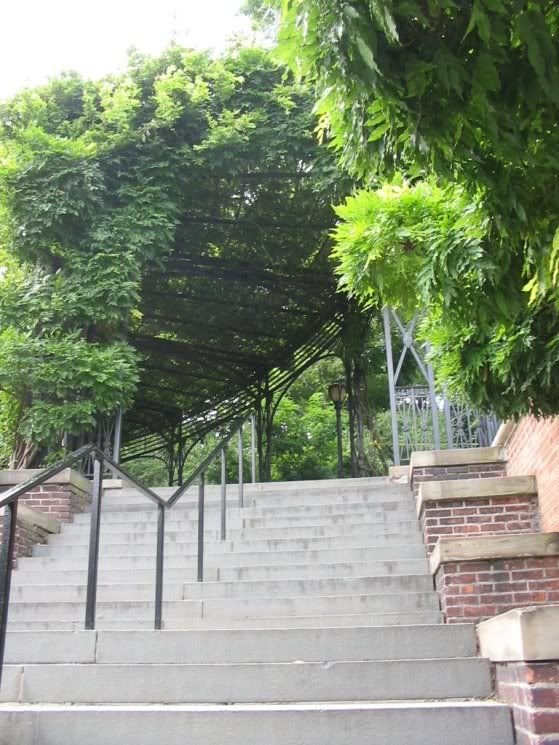 It was very cloudy out. The sky was a blanket of white which is probably why there were so few people around. That and this area is the very North part of the park which I guess isn't as popular as the midtown area. Go figure. It was nice and quiet.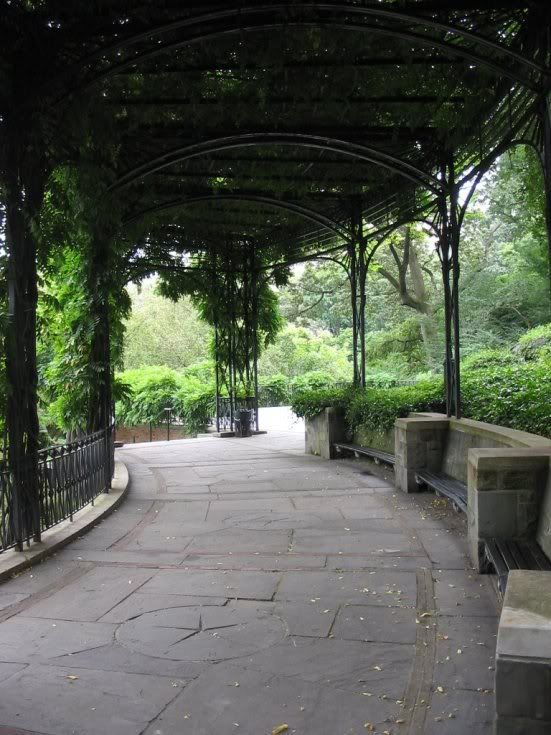 I *love* trellises. I especially love them when they have deep benches.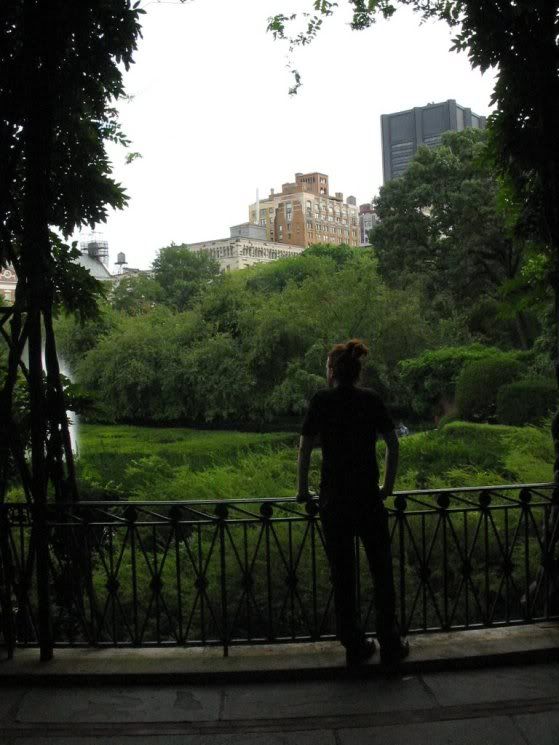 Some guy... ;)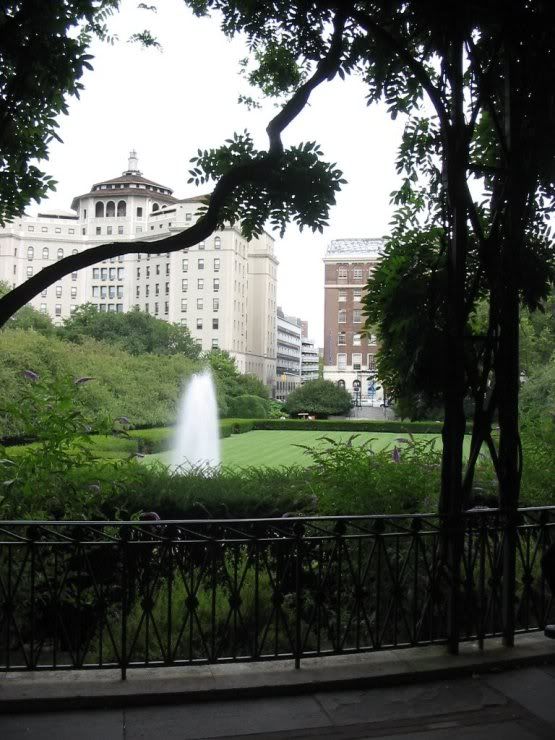 The very white sky overlooking the very misty fountain. It seems to be prime wedding photo real estate. We saw about 8 different wedding parties all waiting their turn to take pics by it. It was slightly absurd.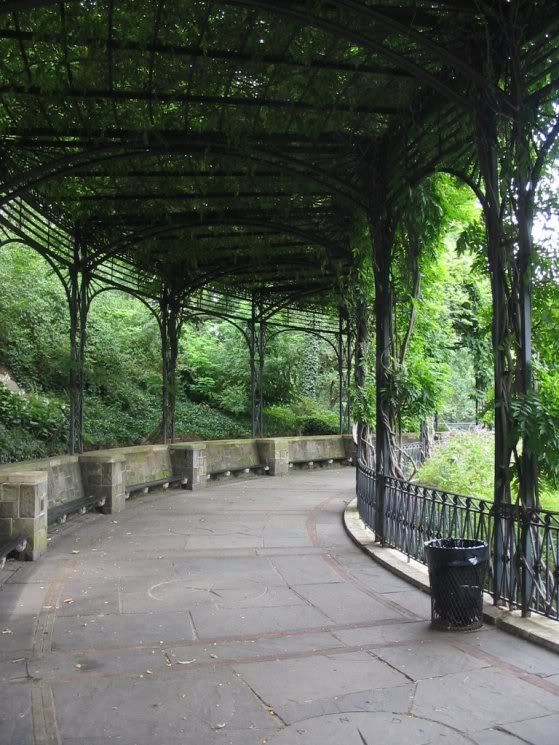 Did I mention how much I love a nice trellis?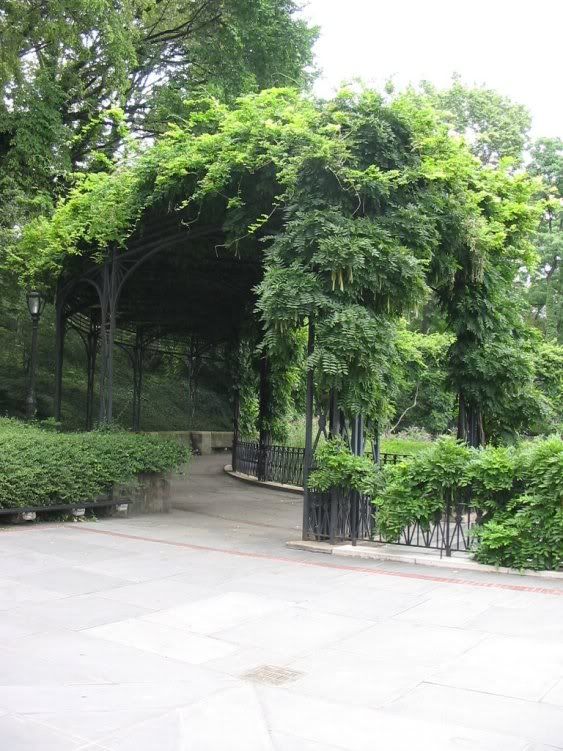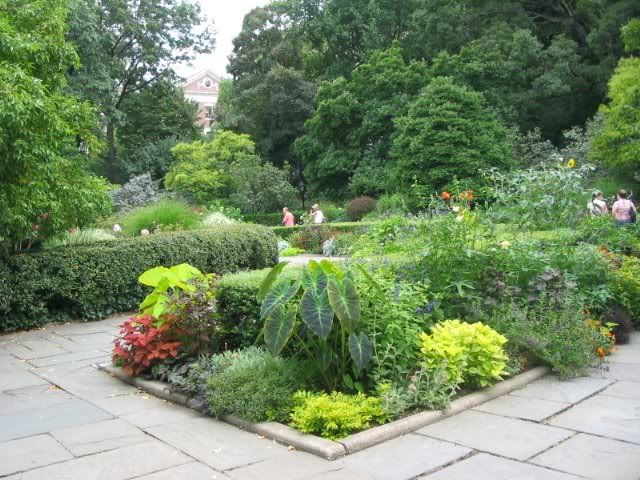 Flowers everywhere. Also butterflies.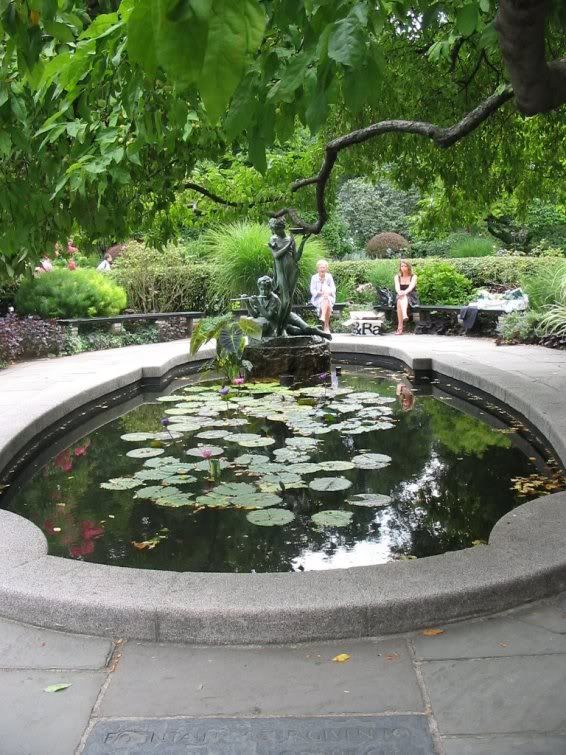 The Burnett Fountain depicting Dickon and Mary from the book "The Secret Garden".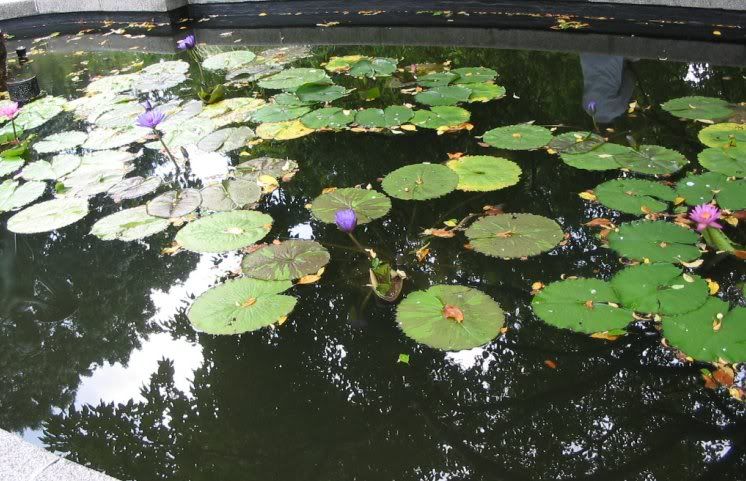 Lily pads are nice too.

---------------------

Prior to our little Central Park-I can't believe we live 10 minutes away from this- adventure we had gone to the Museum of the City of New York. I had never been there. Neither had S (who was the one who suggested we go ) so it was nice to go to a museum unknown to us. I was very lazy and took a very small amount of pictures. I am kicking myself for getting particularly lazy on the floor with all the old Broadway props and costumes. It was the warmest floor and we moved around the exhibits like zombies. Ah well. Somehow I managed to take a few pics which probably do the museum no justice at all hah. I think we were most surprised at the lack of children and babies and strollers there. It was *heaven*. The quiet was gorgeous (we have been going to total tourist traps for the past month where we have been weaving in and out of strollers and fretting about the screaming of the younger than 10 crowd so this was sort of a nice shock).

The bonus of visiting the Museum of the City of New York is also that the gorgeous Vanderbilt entrance gates to the Conservatory Garden is literally almost right across from the Museum entrance (105th and 5th Avenue) :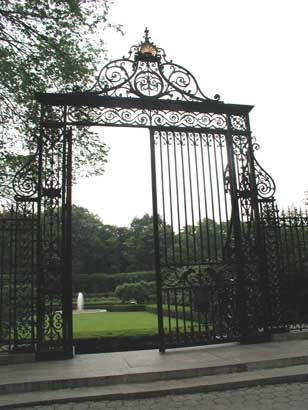 Apparently these gates originally stood in front of the Vanderbilt Mansion at Fifth Avenue and 58th Street.



There was an exhibit with fire trucks of the late 1800s. I take terrible photos.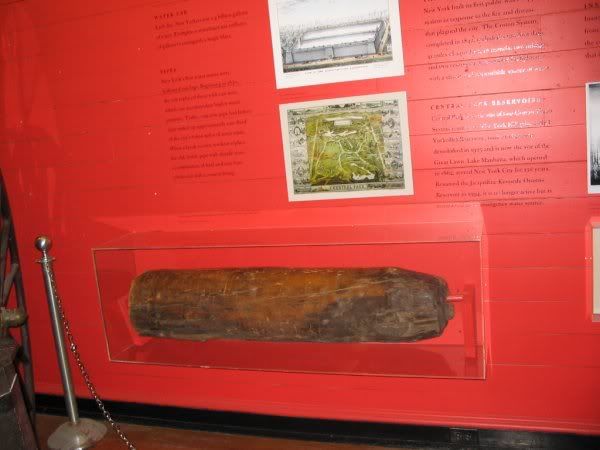 Yes, it looks like a large piece of poo. However, it is actually a wooden log water pipe. Apparently, wooden logs were once used in plumbing.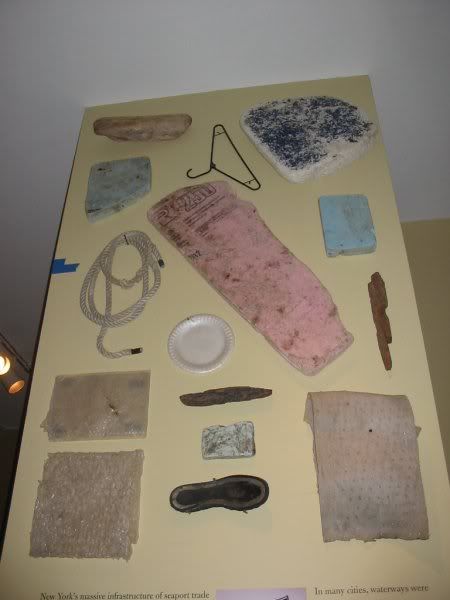 A nice sampling of debris from the Hudson River circa 2004. S laughed a lot at me for taking a photo of this wall. I was sort of in awe that someone took the time to carefully arrange Hudson River floating debris as an exhibit.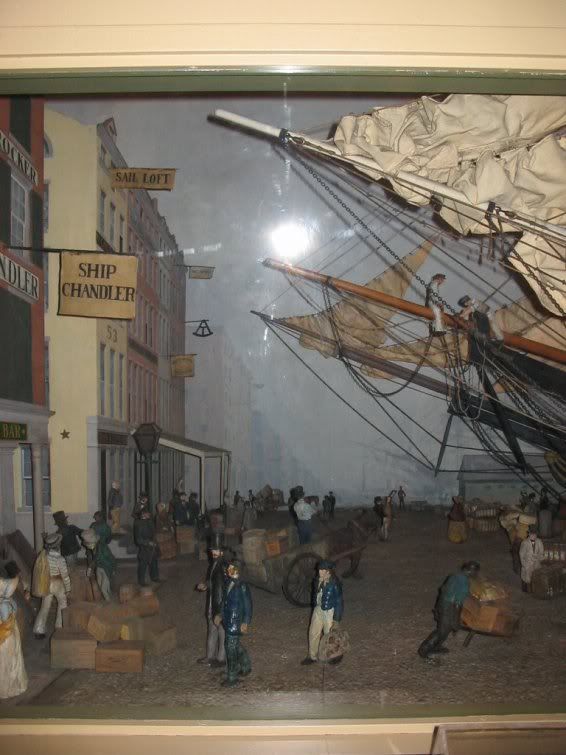 Museum of the City of New York has a LOT of little diorama things which are just awesome. This is South Street Seaport in the early 1900s. I had to stop myself from snapping pics of all of the little replicas. I think I was having flashbacks to Junior High School.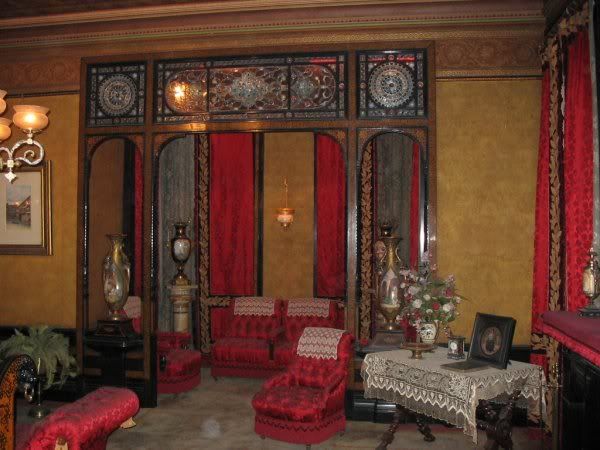 Bedroom from home of John D. Rockefeller, 1881.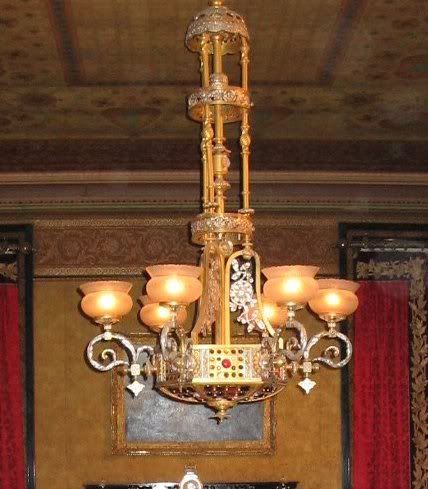 The chandelier from the room above. This room was on the top floor of the museum and the air was extremely dusty. So much so that both of us were choking on our coughing while waiting for the elevator down. We marveled at the fact that there was a security guard stationed outside of the room for the day. Lungs of steel?